Take it easy, make it an action-packed vacation or combine the two. Ludlow, Vermont and the Okemo Valley offers plenty of directions to choose.
Warm Weather Adventures
State Parks:
Plymouth State Park – 15 mins away: great for family reunions or informal parties of any kind. BBQ, volleyball, boat rentals
Lakes & Swimming Holes:
Great local spots for boating, paddling, swimming, and fishing.
Boat Launches at many lakes within 15 minutes
Canoeing, Kayaking, & Paddle Boarding
Waterfalls; Buttermilk Falls
Swimming Holes
Hiking & Biking
Entertainment
Gyms, Golf & Spas
Snow Activities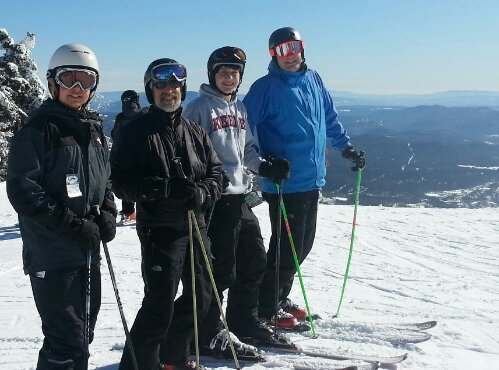 Ludlow has quickly grown into a food lover's paradise! There are many talented chefs, brewers, and artisans in our area. 
Take advantage of the area's exciting annual events and festivals as well as the smaller opportunities that pop up.
Just moments from downtown Ludlow, Vermont your family is sure to enjoy our breathtaking views of Okemo Mountain and the many things to do around the surrounding Okemo Valley.